Skills Competition Wales
COVID-19 and Registration Update
On this website you will find the most up to date information relating to this years Skills Competition Wales cycle.

The health and safety of our competitors and partners is our number one priority and the Inspiring Skills Excellence in Wales continue to monitor the governments advice regarding coronavirus. We understand that the developments in COVID-19 will likely impact our planned activities, however together with our competition leads we are planning a suitable way forward, ensuring COVID secure activity can take place.

Our aim is to ensure competition activity can take place, in a safe environment for our competitors and partners. However, to ensure the safety of all changes are likely to be made in line with government advice as the developments progress. Wherever possible we will aim to ensure our competitors and partners are notified in a timely manner, however we ask for your patience and understanding where some changes are required to be made quickly and at short notice.

The way we deliver competitions this year may look and feel different however we will continue to strive to make the competitions a valuable learning experience for all.

Registrations for this years competition cycle open at 9am on Monday 23 November 2020.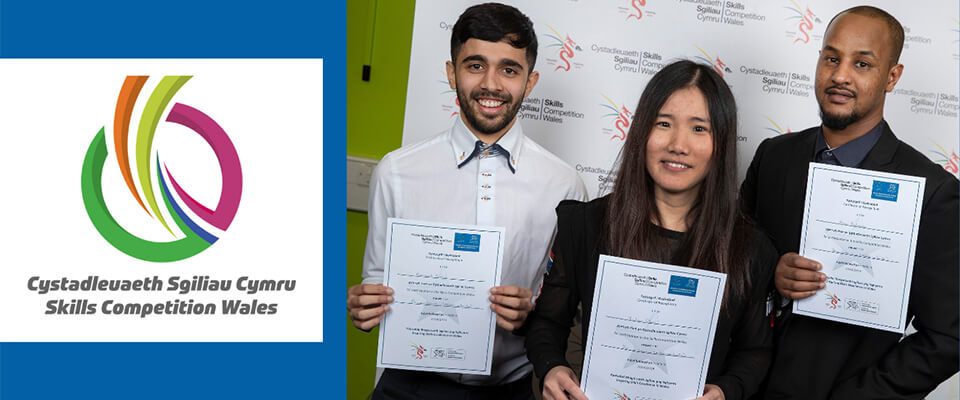 Skills Competition Wales aims to raise the profile of skills in Wales and offers students, trainees and apprentices in Wales a chance to challenge, benchmark and raise their skills by taking part in competitions across a range of sectors.
Funded by the Welsh Government and run by a dedicated network of colleges, work-based learning providers and employer-led organisations, it consists of a series of local skills competitions, aligned to WorldSkills and the needs of the Welsh economy.
The competitions are free to enter and typically run between January and March each year.
On this page you will find more information on the competitions available, links to register and previous competition results.