Skills Competition Wales
Changes to Skills Competition Wales delivery (updated 8 January 2021)
In the interest of the safety to our competitors and partners and in line with government advice we have made the decision to push back the delivery of this years Skills Competition Wales cycle.

Competitions will therefore be held between 22 February and the 12 March 2021 allowing competitors and providers across Wales greater flexibility to deliver the competitions.

Whilst we understand that competitions will look and feel different this year we have worked closely with our competition leads to ensure safe and effective competitions can be held.

In the coming weeks our competition leads will contact competitors and associated points of contact to discuss what these changes mean for their competitions.

Once again thank you for your continued support and understanding in these unprecedented times.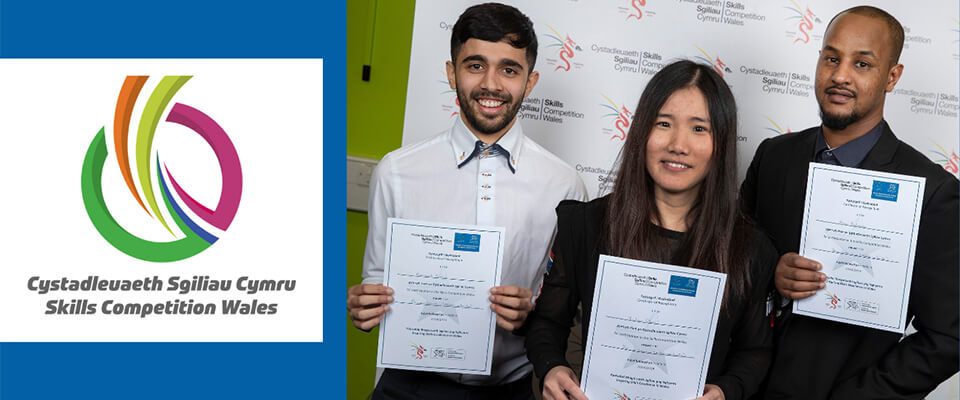 Skills Competition Wales aims to raise the profile of skills in Wales and offers students, trainees and apprentices in Wales a chance to challenge, benchmark and raise their skills by taking part in competitions across a range of sectors.
Funded by the Welsh Government and run by a dedicated network of colleges, work-based learning providers and employer-led organisations, it consists of a series of local skills competitions, aligned to WorldSkills and the needs of the Welsh economy.
The competitions are free to enter and typically run between January and March each year.
On this page you will find more information on the competitions available, links to register and previous competition results.